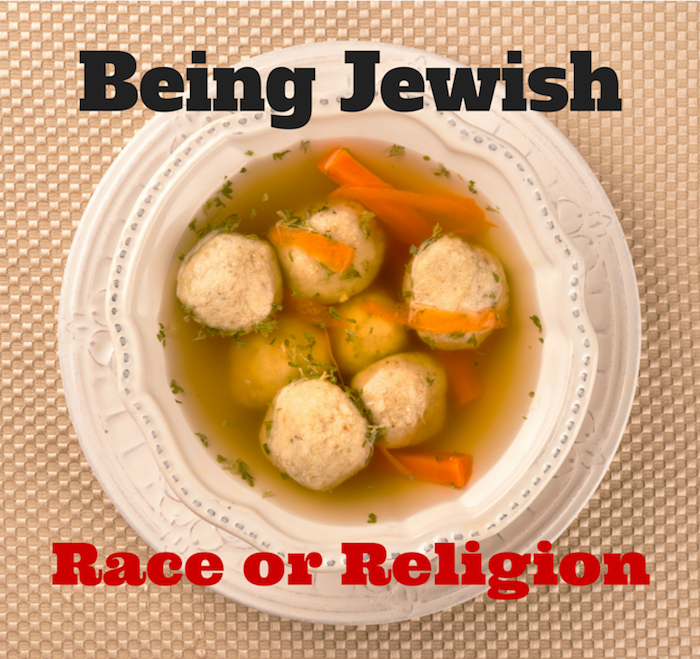 Torah Portion of the Week – Vayechi – Being Jewish – A Race or Religion – A Powerful Parable about Shooting Arrows – A Great Story about Rav Nissim Avraham Ashkenazi and Peace in Your Home – A Woman's Wisdom

The Torah Podcast Transcript
083 The Torah Podcast – Being Jewish – A Race or Religion 
Torah Portion of the Week – Vayechi 
Verse 48:3 says like this. "Jacob said to Yosef, 'Keil Shachai, and appeared to me in Luz in the land of Canaan, and He blessed me. He said to me, 'Behold, I will make you fruitful and numerous, and I will make you a congregation of peoples.'" What's a congregation of peoples? Lekahal amim. "And I will give you this land to your offspring after you as an eternal holding." And verse 13 starts out like this. Yosef took the two of them, Ephraim with his right hand to Yisroel's left, and Menashe with his left hand to Yisroel's right. And he drew close to him. But Yisroel extended his right hand and laid it on Ephraim's head, though he was the younger one, and his left hand on Menashe's head. He moved his hands with intelligence for Menashe was the firstborn. He blessed Yosef and he said, "Oh God before whom my forefathers Avraham and Yitzhak walked, God who shepherds me from the day of my conception until this day, may the angel who redeems before evil bless the lads. And may my name be declared upon them, and the names of our forefathers, Avraham and Yitzhak. And may they reproduce abundantly as fish within the land."
Yosef saw that his father was placing his right hand on Ephraim's head, and it displeased him. So, he supported his father's hand to remove it from Ephraim's head to Menashe's head. And Yosef said to his father, "Not so father, for this is the firstborn. Place your right hand on his head." But his father refused saying, "I know my son, I know. He too will be a great people, and he too will be great. However, his younger brother should be greater than he, and his offspring's fame will fill the nations." So, he blessed them that day saying, "By you shall Yisroel bless saying, 'May God make you like Ephraim and like Menashe,' and he put Ephraim before Menashe." So we see here that Yaakov switched the natural order of things, and he put Ephraim first. Really, Menashe should be first because he's the firstborn. But before that, we have a question. What does it mean, "a congregation of peoples?" The concept sounds a little bit strange. It should be one people. What do you mean, a congregation, many different congregations of peoples?
Rav Moshe Sternbuch tells a story that one time, a bunch of German intellectuals got together in Berlin to discuss the true nature and identify of the Jewish people. The question was, is Judaism simply a religion like any other? This didn't seem to be true, because there were many Jews who didn't practice the religion, and they're still considered Jewish. Maybe it's really a nation with a common ethnic heritage and a history. But we see that converts can convert to Judaism and become Jews like any other Jew. So, it's very confusing what is a Jew exactly?
So, during this whole meeting there was one elderly Jew from Poland. He was getting frustrated. He said the meeting was going nowhere, because they couldn't figure out what a Jew was. Finally, he couldn't restrain himself any more and he screamed out, "A Yid is a Yid," and he walked out of the room. A Jew is a Jew, he doesn't really have a definition. So, the Rav there explained that what he said was correct. And we see this in this verse. It says, "A congregation of nations." The Jewish people cannot be limited to a single definition. Rather, we are a multifaceted entity made of the descendants of shevatim, tribes and converts. All of them belong to the Jewish people. And we know in truth, is that it's very confusing. There's Ashkenazi Jews, there's Polish Jews, Russian Jews, Hungarian Jews, Sephardic Jews, Spanish Jews, Jews from Portugal, Turkish Jews, Yemenites, Syrian Jews, Bucharim, Italian Jews. So, what puts them all together?
Rav Sternbuch wants to explain that we can learn from the blessing of Yaakov that he blessed both Menashe and Ephraim. Menashe we know was the firstborn, and he was involved with politics. He was out there in the world. And Ephraim on the other hand, was involved in learning Torah. And it was these two different types of Jews that make up the Jewish people, one who is out in the world involved in parnassah, making money and politics, leadership. And Ephraim on the other hand, is involved in spirituality and spiritual leadership. But at the end of the day, Yaakov blessed Ephraim that he should be the first priority because spirituality should come first. And after that worldly, but they have to work together. If they don't work together it's not going to work. 
And Rav Miller from Gateshead quotes the Sefas Emes on this verse. The verse says, "All these were the 12 tribes of Israel, and this was what their father said to them and blessed them. Each according to his blessings, he blessed them." Because right after this, we know that all the 12 tribes received the blessings. So, he wants to say "This, this means the unity of the Jewish people. And there shouldn't be any discord among us. For tribes who believe in different Gods, discord is the order of the day." In other words, if each tribe believes in its own thing, you're not going to have any kind of unity, and each struggles to assert its own supremacy. But this is not true with the tribes of Israel. Each tribe and each community in Israel may have special virtues and individual customs, and indeed, Jacob gave different blessings to each of his sons. Yet, as long as they recall there is one father of all of us, and one God who created us, they will feel a sense of harmony between man and his Creator, and man and his fellow creature. Like the verse says, "You are One and your name is One, and who like your people Yisroel is one nation on earth." In other words, each tribe has individuality. Sephardic Jews have their own customs, and Ashkenazi Jews have their customs. But each group has to work together to serve the Creator. And if we work together then we're going to have the unity to be successful. Those Jews who are out there making money should support spirituality. And those Jews who are focused on spirituality should give kavod and honor to the people who support them. And that is the way the system is supposed to work.
Rav Shimshon Raphael Hirsch explained, he quotes the verse that says, "I will make you fruitful and numerous and I will make you a congregation of people." He asks the question, "Why is it that the adding of these two tribes, Ephraim and Menashe, means that they're going to be fruitful and numerous? There already were 11 tribes. What's the difference, two more tribes? 11 tribes, 12, 13? There's so many already." The answer is, that each tribe had its own distinct quality. And that has to stay. He says like this. "This people was to consist of diverse tribes of different traits, while maintaining the complete unity to one common task. They should represent an agricultural nation, a merchant nation, a warrior nation, and a nation of scholars. And as a moral nation it should demonstrate for all to see, that one great mission common to all men and all nations as revealed in God's Torah, does not depend on one particular vocation or trade; rather, all mankind with its rich diversity can equally find its calling in the common mission, which is the service of God – the division of the nation into diverse tribes and the resulting division of the land into different provinces for each different tribe, whose distinctiveness is thus retained. Without a division of diverse tribes of distinctiveness, all would be absorbed into one mass. And we would lose this concept that each individual with his strengths has to contribute to the Jewish people to help them to serve God that the Jewish people as a whole should serve God, each with their individual strengths. So, the overall goal in the unity is the spirituality, and every Jew whatever he does, should give himself over to that spirituality to help collectively to create the nation that serves God."
But the problem is, that each group thinks that they're the best and wants to get rid of the other group. And therefore, God always has to change things around. It says like this. You have many cases where the firstborn loses out and it's given to the second born. The firstborn always represents physical power, and after that you have the spiritual. But Hashem keeps switching it around. It says, you have Kayin v'Hevel. What happened? Kayin was rejected. Okay, Kayin killed Hevel, his sacrifice was rejected. And you have Yishmael and Yitzhak. Yishmael was the older one, but in the end the tradition went to Yitzhak. Then you have Esav and Yaakov. Again, Esav was first and Yaakov would up being the bechor, firstborn. You also have Reuven and Yosef. Reuven was the bechor and he lost his position to Yosef. Also you have Moshe and Aaron. Aaron was the older one, but Moshe was the higher level of spirituality. And you had Dovid and all of his brothers. Dovid was the youngest of all the brothers, and he became king. He says, "All of history however is nothing but the struggle of the material power against the divine spirit. Material power always imagines itself to be superior. But the truth is, that it always becomes the mastered. These, the power and the spirit are the two crowns according to Zecharia that it says, will ultimately be united in the Mashiach. He will be a "Priest on his throne", he will have both spirituality and political leadership. Throughout Jewish history it should be taught that material power should be joined to the spiritual. But the reality does not yet correspond to the ideal.
And Rav Schwab explains a similar idea. He said, "In Yosef himself there was both characteristics. There was both the tzaddik, the righteous person, and he was also the political leader. But in his children it came out separate. Ephraim was the spiritual leader, and Menashe was a political leader – two separate entities." He brings the Targum Yonasan who explains that at a bris milah, circumcision, the father should give this blessing to his child. Why? He wants to explain that the word mahul which really means the bris, also means blended. The sanctity of the neshama, soul, permeates his physical existence. Thus at the time when the child's spiritual powers are synthesized, where this physical being is being given this blessing, to be both a person who is spiritually endowed and a practical leader, even though the goal is spirituality.
So, the Chofetz Chaim explains that we see this relationship exemplified between Yissaschar and Zevulun. It's called a Yissaschar and Zevulun relationship. He says, "The Creator, the source of all goodness and kindness, knew from the start. It's impossible for an entire nation to be occupied with only Torah study. Therefore, the tribe of Yissaschar and the tribe of Zevulun would be assigned complimentary missions. Full time learning was the desire of the tribe of Yissaschar. We saw that 200 heads of Sanhedrin came out of that tribe. And the tribe of Zevulun will be dwelling by the sea, engaged in trade and commerce, making it possible for Yissaschar to be focused on learning. Like it says, 'The world was created only for Torah.'" He quotes the verse from Yirmyahu, 'Were it not for my covenant day and night, I would not have set up the laws of heaven and earth.' And therefore, Yissaschar and Zevulun are considered pillars of the world." The Shulchan Aruch says that even if a man doesn't know how to learn Torah, or he's too preoccupied making a living and it's very difficult for him to concentrate, he is obligated to provide material support to Torah learners. And when he does, so it's considered that he himself is learning Torah. So, we see that each individual can keep his unique qualities and do the best that he can with them. And as a group as a whole, we can all come together as the Jewish people and be a nation that serves God – all of us, with our individual strengths.
And the Malbim explains that when Yaakov crossed hands, he put the higher hand on Menashe's head. Why? Because if he would have done the opposite and put the higher hand on Ephraim's head, the future generations would have thought that Ephraim is taking away from Menashe. He's syphoning all of the spirituality away from Menashe. It's not true. Menashe has his own spirituality. By giving physically to the Jewish people, and supporting Torah scholars that creates its own spirituality. They're two separate things. One doesn't take away from the other. So, each one has to play their part. 
And Rav Moshe Sternbuch brings a beautiful proof how each side should act. He explains, "Zevulun is happy when they go out." When they go out where? To the next world. They see that all the physicality, all the parnassah, all the money they gave to yeshivas, gave them a portion in Torah also. "And Yissaschar is happy in his tents." What does that mean? It means somebody who's going to dedicate his life to Torah has to live a simple life. He has to be happy in his tent. Even though he's going to give away his physical pleasures, he has to be happy with what he has physically, and not try to catch more. The question is, how do you figure out what side of the fence are you? Should you focus on spirituality, or should you focus on giving tzedakah and helping the Jewish people that way?
The education in yeshivas is that everybody should become a talmid chacham, a Torah scholar. Which might be true. A person has to push to see what's stopping him from learning, what's stopping him from concentrating. Can he overcome his intellectual limitations? Can he sit and learn? Maybe it's an emotional problem. When I use to teach in Dvar Yerushalayim, I used to sit and have lunch with Rav Yoel Schwartz. Rav Yoel Schwartz was a student of Reb Chaim Shmuelevitz, and he's the one who started the Nachal Charedi, the army for religious kids. He used to say, "What happen to the balebos? In history, we had people who were balebatim." What does it mean a balebos? It means a guy who sits, the Rambam says, he learns nine hours a day but basically, he works. He's a good Jew. Nowadays, all of a sudden you walk out of the yeshiva, that's it. The guy's finished. It doesn't exist, he's a bummer. That's how he feels about himself. He explained to me, that's why he started the Nachal Charedi. Let these boys go to the army, they're not sitting in the yeshiva. If they're not sitting in the yeshiva, what are they doing with their lives? Let them go help the Jewish people by being in the army. He told me that even though the Gedolim knock down the Nachal Charedi because they don't want people to think that yeshiva guys should go to the army, but he told me that they said to him, "Listen, privately you should go forward because what do you do with all these kids that are on the street?" I asked him, I said, "Listen, maybe if these kids would spend more time in yeshiva eventually they would come around and work themselves out, and they would sit and learn. They'd become great Torah scholars." So, he answered me. He said like this, "If the boy can play chess and we see that he's a conceptual thinker, so in the end he could become a Torah scholar. But if he can't even play chess, how is it possible for him to become a Torah scholar?" You see, there's a thin line when a boy should stay in yeshiva and plug away, and when he should go out into the world. But either way, the point of this whole world is that each person has to contribute to the Jewish people and the spirituality of the Jewish people, which is the learning of the Torah. Each person has to contribute to that in their own way. 
And we see that Ephraim received the blessing on top of Menashe, which means that the whole goal of the whole world is the learning of Torah and mitzvos, and keeping the Torah, and perpetuating the Torah. But each individual has to find his place in that system, and how to help. And if he helps in the right way, he also will receive his portion in the Torah.
0:18:22.7
A Powerful Parable
The Chofetz Chaim brings down a moshul, parable in this week's Parsha. One time there was a servant who was a faithful fighter against his enemies. Due to his love of the prince, the servant used to make his own arrows for battle. He used to fight with these arrows. One time, the battle was raging and he used up all of his arrows. So, he found his way to the prince and he asked him, "Should I go search for other arrows of other people that they shot, and use them against the enemy?" So, the prince yelled at him. "What difference does it make whose arrows you shoot? Find arrows as fast as you can, and use them to strike the enemy, so we will win the war." So, that was the moshul. What was the nimshal, conclusion? A man is constantly at war with his yetzer hara. And the children that he fathers and teaches to serve Hashem are like arrows. The verse says, "Like arrows in the hand of the mighty warrior, so are the children of youth."
So, even if a man doesn't have his own children, he should support them to serve Hashem because when the war is won, the victory will still be attributed to him. So, it doesn't matter. If your children are learning Torah, good – support them. But if your children are not learning Torah, support other people that are learning Torah. In this way, you could support the best Torah scholars. But either way, supporting Torah scholars is the way to help the Jewish people win the war against the yetzer hara, the evil inclination.
0:20:07.0
Great Stories – Rav Nissim Avraham Ashkenazi

The verse said, "Yaakov lived in the land of Egypt 17 years." Rav Yitzhak Zilberstein brings down this story. There's a tombstone in Turkey that had these words engraved on it. "The crown of our head, Moreinu Rabbeinu, our Rebbe, our teacher, the embittered man, the scholar, Rav Nissim Avraham Ashkenazi ben Rochel." This Rav is the author of many famous sefarim, Torah books. What does it mean that he was embittered? In another sefer from the same time in the introduction it explained what happened with this Rav. It said, he was a tremendous Rav, holy and diligent, he had tremendous achievements in Torah. What did it mean that he was embittered? He says, his righteous wife gave birth to 18 children, and all of them down to the last one died during his lifetime. And despite his enormous grief, he did not turn into a sad person.
It's an unbelievable story. How could it be, funeral after funeral, this Rav stayed happy? And he stayed happy enough to have the peace of mind to continue his Torah learning and become a great scholar? It's only a person who has emunah, real faith in God, who could withstand such a test. And he wants to say, "This is what it means to be alive, to be a living person, a person who is living emunah, living faith." And what's the proof? He says, "The proof is from this verse. Yaakov lived in the land of Egypt 17 years." 17 years is a long time but the Torah does not speak about anything that happened with Yaakov during that period. It didn't speak about any tremendous spiritual growth that he had, which surely he had. And surely his service of Hashem was greater, but it didn't speak about it. Why? Because it passed in tranquility. That was in Egypt. It was only in Eretz Yisroel where he had to go through all this pain and suffering. He had the problem with Dina, his daughter was raped, the confrontation with Esav, all the tests that Yaakov had in Eretz Yisroel. So, we learn from there that that's the real life. The real life that the Torah speaks about is the tests that a person has to go through, and the faith that he has to have, to pass these tests. When everything's going smoothly, that's not called real life. 
0:22:57.0
Peace in Your Home
Rav Moshe Aaron Stern explains that a woman understands her husband's character. What does he mean? He says, "Woman with a sharp, discerning eye, they can detect whether people really have yirat shemayim, really have fear of God." He brings a raya from a Gemara in nidda where Rav Pappa came across this woman and asked her if there's a talmid chacham in the town. She said to him, "Yeah, his name is Shmuel. And may it be your will that you should be like him." Rav Pappa said, "If she blessed me in this way, Shmuel must have true yiras shemayim," and he went to go visit him. So, we see from this story that the woman recognized how much yirat shemayim, how much fear of God Rav Pappa had.
Another example was when Elisha came to visit Shunamis she told her husband, "This man is an ish kadosh." And Chazal explains that a woman could see thru her guests better than her husband. It's Gemara in Berachos, 10B. So, what happens? Sometimes an avreich goes to the Yeshiva but he's goofing off. He's talking with his friends, he's not really learning. And then he comes home and his wife senses, listen what's with this guy? And he thinks he can fool her but he can't, because the woman sees straight through him. A person who truly delves in Torah has a certain chein, a certain light on his face. His moving facial expressions reveal his inner reality. Like Rav Pappa said, "Whoever has chein so he has yirat shemayim." Chein is translated like grace, you see grace on the person's face. And the Maharsha also says that a person who has fear of God, you can see the chein, you can see the grace on his face. Like the verse said, "All the peoples of the earth shall see the name of Hashem is called upon you, and they shall fear you." The Gemara in Moed Katan says, "Whoever studies Torah privately, his Torah advertises itself outside of him." They could see it on him.
So, one time when Raphael Dovid Orbach had a student in the Yeshiva who after he got married became very depressed. So, he went to go and speak to the student. The student said, "Listen, I got married in order to be able to learn more. But every time I come home my wife asks me something else. Come here, buy this, hang up the laundry, do this, do that." So, he didn't know what to do. Rav Raphael took this student to the Chazon Ish, and the Chazon Ish heard the story and he started to smile. And the Chazon Ish said, "There are two who know whether you're sincere or not, the first is Hashem and the second is your wife. If your wife knows that you truly want to learn with no distractions, she'll be the first to help you. But I'm sure she sees you're not really sincere. Obviously, you sometimes waste time doing nothing. So she decides, why shouldn't you help me a little bit also?" The Chazon Ish told him, "Accept upon yourself not to waste a moment." What happened? The avreich did this and the wife noticed. All of a sudden she stopped asking him for all kinds of help. And the opposite, just the opposite. She helped him to learn even more. In the end, this avreich became a big talmid chacham. We see the wife has the wisdom to see exactly who the husband is. If you want to have peace in your house, you have to shape yourself up.
He says, "Sometimes a guy comes home and he opens a Gemara and what does he do? He puts a different book inside the Gemara, some kind of light reading. And he thinks he's tricking his family by learning Gemara. But they can see straight through him. He says, "by real tzaddikim, it's the opposite." He brings a beautiful story. One time the Klausenberger Rebbe wanted to visit the Gerer Rebbe who was staying in the Galei Sanz Hotel. So, he sent a bochur up first, and the bochur put his ear on the door. And he heard the Gerer Rebbe learning Gemara. But when the Klausenberger Rebbe knocked on the door and came in, he saw on the table a copy of the Hamodia newspaper. Real tzaddikim want to hide the fact that they are learning, they don't want to show off that they're learning even when they are learning. The Klausenberger Rebbe said, "Today I learned the true humility of the great talmid chacham. He tries to conceal his learning. What do the bochurim do? They take a sefer and they put it inside a Gemara to trick people. But the bottom line is, if you want to have peace in your house you have to be a real eved Hashem, to serve Hashem with all of your heart, that will bring the blessing. Your wife will want to help you, and won't be against you."
Okay, that's it for this week's Torah podcast. I hope you enjoyed it and please share it with your friends.
Rabbi Eliyahu Mitterhoff