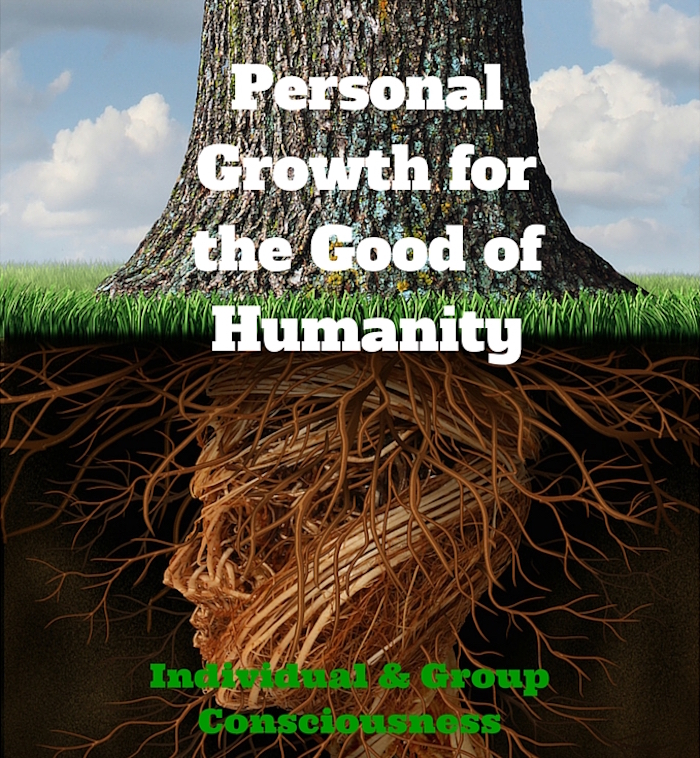 The Torah Podcast Transcript
The Torah Podcast 010 – Personal Growth for the Good of Humanity – Individual and Group Consciousness – Torah Portion of the Week – Shemini – A Powerful Parable about the the Precious Gems – A Great Story about Rav Shach and Peace in Your Home – Jump to Make Peace First
A Powerful Parable
In this week's parable, the Chofetz Chaim brings down a man who had a tremendous diamond trade. He would have to travel very far in order to buy his diamonds. He took with him $50,000 in order to buy the diamonds, and $1,000 for travel. When he got there, he was left with $500 of his travel money, and the $50,000 he spent on diamonds and gems. After he purchased all his diamonds, somebody came up to him and said, "Listen, I really have some unbelievable merchandise here. You want to check it out? Do you want to see it?" He said, "Listen, what can I do? I spent all the money already. I invested all the money. I only have $500 to get home." He started to convince him little by little, and he told him, "This is an unbelievable deal. You've got to see it." He said to him, "I'll give these gems for next to nothing." Why? Because he had some business enemies that had false charges against him, and the police were going to come and take the gems away. But it wasn't really true. "I will sell it to you very, very cheap." He says, "Okay, let me take a look at them." He sees these gems that are absolutely flawless. They're brilliant, and sparkling, an unbelievable deal. He says to himself, "What am I going to do? I've got $500. How can I work this out? I've got $500 to get home." He thought to himself, "You know something? If I travel third class, the lowest level, I could do it for $100 and he could take the $400." He offered him $400 for the gems, which was like an unbelievable deal. He offered him $400 and he said, "Okay, I'll take it, because anyway I'm going to lose my money. Let me at least get cash, what I can get for this stuff."
As he's traveling home he has to go with the lowest level of these menial workers and beggars. He has to sleep on a seat and stretched out on the floor. He's really traveling in the worst possible conditions. You had to eat the cheapest food, and he kept calculating how much money he has, how is he going to make it home? On the way in one station he was sleeping on a bench. Then he sees a friend of his, and his friend can't believe it. "What are you doing here? What happened, did your business fail? Are you in such bad shape, you're sleeping on a bench here in the station?" "No," he explained to him. He says, "Listen, I got this unbelievable deal. I had my last pennies, and I had to spend it to get this deal. Let me show you the diamonds." He shows his friend the diamonds and his friend goes, "Wow. Those are really beautiful. I understand how you could give away all your money, and travel all this way in order to make a deal like that. But one thing I don't understand. You were always such a delicate and refined person. How can you go this trip, it must be so difficult for you, to see all the filth and the cheap cost food? How can you travel like this, it must be so hard for you?" He says to him, "You know, it's really true. I am really, really suffering on this trip. But what I do, when things get unbearable, I go in the corner and open up the little bag of diamonds and I look at it. Then I feel better. I say, 'Wow, look at these beautiful gems.' Then all my suffering falls away, and I am able to prevail to go forward on the trip, because I know it won't last much longer now." That was the moshul, that was the parable.
What's it talking about? He's talking about the life of a yeshiva guy. The Pirkei Avos says like this. "Such is the way of Torah study. A crust of bread with salt you shall eat, water by a small measure you shall drink, and on the floor you shall sleep. A life of hardship you shall live, and in the Torah you shall toil." This is the difficult life of a yeshiva guy. He doesn't work, he sits and learns all day. He's scrapping money from here and there. He has hardly enough money for food. He has to sleep…who knows what his living conditions are like. And at the time, he sees all the affluence of the world. He sees everybody with nice cars, and clothes, and food. It's very, very difficult to be a real yeshiva guy and to sit in yeshiva all of your days. So, what's the advice that the Chofetz Chaim's giving us? Listen, when things get difficult, you have to take out your case of precious gems and feast your eyes on their brilliance and their luster. In other words, look at the tremendous Torah you learned. Look at the chiddushim, the novel ideas and the beauty you've seen by sitting in yeshiva. Think of the great mitzvos that you're doing. Think of the value of them, the eternal value, because this world is really just like a corridor into the banquet hall. It's true, living in the corridor can be difficult. But when you get to the banquet hall, when you get to the next world, you're going to appreciate all the wealth that you're going to have when you get there.
0:05:12.8
Great Stories – Rav Shach
Now I want to tell you two stories about Rav Shach. Since it was Purim last week, I want to tell you one story that happened on Purim. It's said that even on Purim Rav Shach didn't stop learning. When they asked him he brought the verse from the Megillah that says, "For the Jews there was light. This is talking about Torah." He didn't look kindly on timewasting activities on Purim. He would say, "Sing a little bit, and then move on with the learning." It was a known thing that the yeshiva bochurim in the yeshiva there would sing. What would they sing? They would sing over their learning. They would sing over the shiurim, lessons, and they would be singing but they would be singing in learning. That was one story about Rav Shach, and here's another one.
It says when Rav Shach would give a shiur he would put his entire energy into giving the class. He was immersed in the sea of Torah. And indeed, after the shiur he looked as if he'd just emerged from the sea, for the mental and physical exertion would leave him soaked with perspiration. This image of Rav Shach has remained imprinted on a talmid's memory for decades. He'd see so much energy that he would put into giving over the Torah, and focusing on what he was doing.
There's another story here from the same talmid. One time, there was a group of drunken Russians that burst into the study hall. They started going wild on everybody, so all the talmidim ran away. But Rav Shach just sat there and continued learning. It says, those drunken Russians looked at him in awe. They didn't dare go near him. Just like the verse says, "All the peoples of the earth will see you, that the name of Hashem is called upon you, and they will fear you." In other words, since he was so immersed in Torah, the Russians saw that on him and they were scared to get next to him.
0:05:12.8
Torah Portion – Shemini
In this week's Parsha of Shemini, we know that the two sons of Aaron passed away – Nadav and Avihu. It says that they brought an alien fire, a strange fire to the mizbeach, and a fire came down and consumed them. The verse after that says, this is what Hashem said. "I will be sanctified through those who are close to Me." In other words, a little mistake came out and from that, they passed away. That was the sanctification of God's name, because the fear of God came down on the people. And Rashi brings down the Toras Cohanim that says that Moshe said to Aaron, "I was under the impression that it was either going to be you or me. Now I see that they are greater than us." So, we see that they were on a tremendously high spiritual level. Chazal brings down that what they did wrong, one of the things they did wrong was that they paskened, they gave the halacha, law, without asking Moshe, even though it was the correct halacha. But still, it was proper to bring the fire to the mizbeach, but they did it without asking Moshe. So, you see it was a small mistake that they made. From that small mistake they made a kiddush Hashem and they brought the fear of God onto the people.
Now, we know that in three parshas from now, Acharei Mos, that that's the parsha that we read during Yom Kippur. The Be'er Hativ and the Ohr haChayim says like this. "Anyone, when contemplating the untimely death of Aaron's children, is generally filled with sorrow and anguish to the point that he has tears. He merits forgiveness for his sins, and will not suffer the death of his children during his lifetime." That's why we read it on Yom Kippur because if we cry over it, all our sins will be forgiven.
Rav Chaim Shmuelevitz asks the obvious question. How could we possibly cry over something that happened 5,000 years ago? We're talking about the sons of Aaron that died, and how are we supposed to have any types of feeling towards that event, to the point that we cry over it? So he says, "First we need to explain the impact that an individual has on society. We know that the consciousness of one individual affects the entire society." In other words, each individual who makes up society bounces off the society as a whole. So, if one person has a higher consciousness, that consciousness is going to affect the entire world. He brings a proof from Gemara Chullin. Rav Yishmael rebuked Ben Azzai, even though Rav Ben Azzai was bigger than him and he said, "It's chaval you didn't learn more from me." He uses the loshen chaval. Rashi explains there that the loshen chaval, which means it's a shame, means a crippling blow to the world as a whole. So, if Ben Azzai would have learned more from Rav Yishmael, he would have affected the entire world. We see that the level of consciousness of one individual is going to affect the entire world.
And it brings another raya for that. It says when Eliyahu haNavi passed away, Elisha at that point lost his nevuah, prophesy, because as the Gadol leaves the world, as the great person leaves the world, the consciousness of the world goes down. I also heard, I don't even remember from where, but they say that when a big person dies, in a certain sense his consciousness is up for grabs. For example, if he was a tremendous masmid, he had tremendous diligence in his learning, at that point you can grab that diligence because it needs to be in the world. This person left the world, someone else can grab it which is also a wild idea. Rav Chaim Shmuelevitz wants to answer, "Why is it that we're crying over the death of the two sons of Aaron? The answer is, the two sons of Aaron were on a tremendously high level. They were on a level higher than Moshe and Aaron. We lost their consciousness. The fact that they passed away earlier means we lost their level of spirituality, it left the world. If they were to continue to live, we would have reaped the benefits of that, all the generations. It's not just their individual consciousness, it's the consciousness that expressed this to all of society. He goes on to explain that, "Don't say, 'listen, who am I? I'm just a regular guy, what's the difference what I do?' It's not true. We know that Chana who prayed for a son, had Shmuel. What did she pray for? She prayed that he should be an average child. The fact is that that child came out to be comparable to Moshe and Aaron. So, every individual has tremendous ability to reach spirituality. It's untapped potential, every person has it. But the chiddush is, that even if it's not just an individual thing. When you tap your spirituality, you're spreading spirituality to the whole world. In a certain sense, that's why the world is such a mess, because nobody's tapping this spirituality. But if they were, tremendous blessing would come into the world.
There's even a Vayikra Rabba that says that man's spirituality, holiness, is comparable to God's holiness, whatever that means. But we have much, much more potential inside of ourselves that we don't know about. So, now the question is – how do we tap that potential? Rav Chaim Shmuelevitz wants to bring three things that's going to help us to reach our potential. The first thing is ameilus baTorah, a person has to be involved in learning. The Torah is the source of our holiness. If we get involved with it, we become holy. The more we learn it, the holier it becomes. The more energy we put into it, the more holy we become. The amount of hours, the focus, the concentration, that's going to make us spiritual. That spirituality is going to affect the entire world. The second thing is, abstention from hedonistic indulgence. He brings down the Pirkei Avos that I brought down in the parable which is, the way of studying Torah, eat bread with salt, drink water with a measure, sleep on the ground, lead a life of hardship and toil in Torah. The person wants to be a real talmid chacham, he has to separate himself from the pleasures of this world. But it's not a punishment. When you're involved in learning, you're happy. You're growing, you're excited. The third thing is prayer. A person has to pray to be spiritual. He has to pray to overcome his physical nature. He needs prayer, and he needs to pray in order to become a talmid chacham, in order to become a yirat shemayim, somebody who fears God. He has to pray for these things.
He brings the famous Gemara from Nidda that says, "What shall a person do to become wise? The reply is, 'let a person study and minimize his commercial affairs,' which really are the first two things. They counted, but many people have done this and it hasn't helped them. Rather, he should request wisdom from the One to whom wisdom belongs. Like it says, 'For Hashem grants wisdom and from its mouth, knowledge and understanding.' If we have those three things – Torah, abstention and prayer, we can reach to new, new levels. Every individual can reach to a new level. When he reaches the new levels, he brings blessing into the world. It's not an individual thing."
He also brings down…I didn't want to talk about it, but people who don't do those things, they're actually bringing curses into the world. They're bringing klallot, negative energies into the world. But we have the potential to bring spirituality and goodness and blessing into the world. We just need to do it. We need to value it. We need to cry on Yom Kippur that the sons of Aaron died, that that spirituality left the world. We need to cry over the lack of consciousness, because that consciousness if it was here, it would bring us happiness and blessing. The higher our consciousness, the greater and more pleasurable life becomes, and the more goodness that comes into the world.
0:14:33.3
Peace in Your Home
Now I want to talk about the third commandment of marriage or Rav Avigdor Miller, which is to make peace. I actually spoke about this in podcast number six, but since we're going through the ten commandments of marriage, let me speak about it again. He brings a couple more details here.
He says that a person should make peace as soon as possible in their marriage. Don't let the quarrel continue for long. He explains that a fight is like a hole in the dyke. The longer the water flows through, the greater the chance that the argument's going to get bigger and bigger. You have to make peace as soon as possible, even if it means going around what the other party's entitled to. Even if the other party is wrong, even if they're wrong, you're right. The wife, the husband is wrong. It doesn't matter, go make peace. "Offer them a piece of cake," he says. Even if they turn it away, at least you're starting the overtures for peace. If a person sees that you want to make peace, do something. Give a siman, give a sign that you want to make peace. He says, "A longstanding quarrel becomes an illness, a permanent attitude. People can fight for years, God-forbid. God-forbid, people can fight for years and years over nonsense. It's just a question of making peace, because they got into the habit of that's the way it is, and the argument continues for years and years. It's underlying, a sour relationship." He says, "Don't go into the other bedroom, Don't leave. Try to make peace." He says, "In most cases, women are better at this. Women are softer, and they have the ability that even though you were wrong, the man was wrong, the woman will come and say they're sorry, or who knows what. They have a greater ability to do that." A man usually says, 'I didn't start it, she started it. I'm not going to let go.' Many marriages have been saved by the soft and yielding nature of the wife. But if you happen to have a tough wife, then the man has to take on that job. He has to give in first."
Rav Avigdor Miller concludes like this. He says, "God-forbid, maybe he came to a situation where he gave her a slap, he actually hit his wife. What is he supposed to do then? How is he supposed to make peace? He says, 'Go buy her a diamond. Maybe you have to pay installments for five years. But bring the diamond home to give it to her. She'll probably take the diamond." So, do what you can to make peace, as soon as possible That's the third commandment of marriage.
Thanks for listening to this week's Torah podcast. Please tell your friends. Please leave comments and I hope you enjoyed it.
Rabbi Eliyahu Mitterhoff