Staff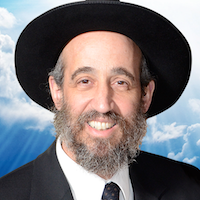 Rabbi Eliyahu Mitterhoff – Rosh HaYeshivaRav Eliyahu Mitterhoff, immigrated to Israel in 1982 from New Jersey and currently lives in Bayit Vegan Jerusalem with his wife and many children. He has had a long and distinguished career in studying and teaching students the "process" of Talmudic thought. Rav Mitterhoff spent many years studying in Yeshiva Toras Yisrael and subsequently received smicha from both HaRav Hagaon Rabbi M.Goldstein shlita and HaRav Hagaon Yehudah Deri shlita the Chief Rabbi of Ber Sheva. He also has spent much in-depth study on the methods of the "Mussar Movement".  After many years of learning in the Mir Yeshiva, Rav Mitterhoff decided to open the Global Yeshiva. He believes that a deep understanding and real clarity in one's learning will bring one to true happiness, which is our Jewish inheritance.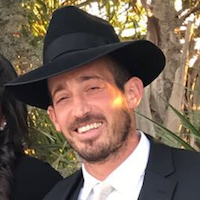 Rabbi Joshua Mitterhoff
Rav Joshua Mitterhoff  attended Yeshiva Gedola at Chevron Kiriyat Sefer and then the Mir. He is known for his warm personality and depth in learning. He has the tremendous ability to relate to students from many different backgrounds. He and lives in Yeshiva Maale Michmash with his wife and children.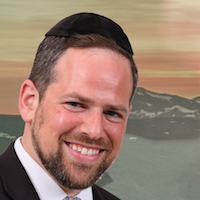 Rabbi Yosef Farhi
Rabbi Yosef Farhi is a Torah scholar, prolific writer and life coach who specializes in counseling yeshiva students to live more fulfilling lives. Rabbi Farhi gives classes in effective learning, public speaking and conversation confidence. His weekly Torah insights which are based on coaching ideas from the Torah are distributed to shuls around the world and inspire thousands of people from across the spectrum of Judaism. Rabbi Farhi is originally from Deal New Jersey and studied at Yeshivat Kodshim and the Mir Semicha program. He currently lives in Jerusalem with his wife Dolly and six children. For more of his weekly Torah insights and coaching concepts, visit his website http://yoseffarhi.com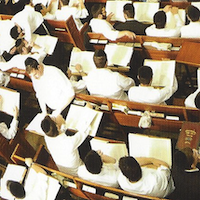 Kollel MembersThe Yeshiva has an English speaking Kollel of very qualified Avrechim (young Torah scholars) who were raised in observant Orthodox homes. Every student has an Avrech helping them prepare for the Rosh Yeshiva's class, supporting them emotionally and spiritually.